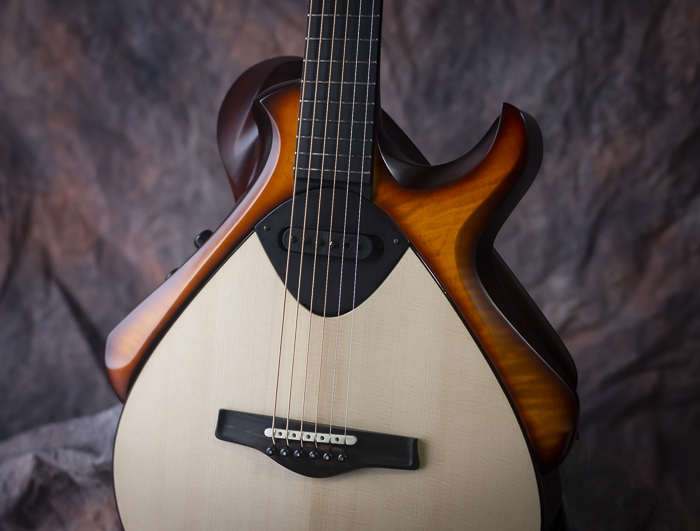 Conceptual Electric/Acoustic Hybrid
Conceptual guitar, hybrid of solid body electric and acoustic flat top. That Teardrop shaped acoustic body, which is the same construction of my acoustic flat top guitars, fits into sold body frame.
Neck magnetic pick up, and piezo pick up. Stereo out.
It can be adjusted and set up with Phosphor bronze strings or nickel strings.
I used telecaster out line for making the first sketch, because the owner of the first E/A hybrid project was big fan of telecaster. my charango was (still is) how to disconnect telecaster out-line shape from public image of telecaster.